Moderator
Linda has 10 years of moderating events under her belt. She can create vivid conversations and can unfold any audience to reach great experience.
With her expertise she's able to give useful insights to the discussion. Linda has a unique combination of sharpness and softness, and is never afraid to ask critical questions, which makes her a very constructive discussion leader.
Linda enthusiasm on stage is contagious. She is a true moderator with a charming character, curious mindset and enjoyable wit. Linda loves to be engaged with the co-creation and conceptualization of the conference. She knows what the audience needs and has perfect timing. Besides being an excellent chairman, she's also good at hosting live and/or online talk shows.
Looking for a moderator for your next event, conference or talk show? Look no further, because Linda would love to do it for you. Themes that excite her: social entrepreneurship, innovation, sustainable fashion, food and the environment.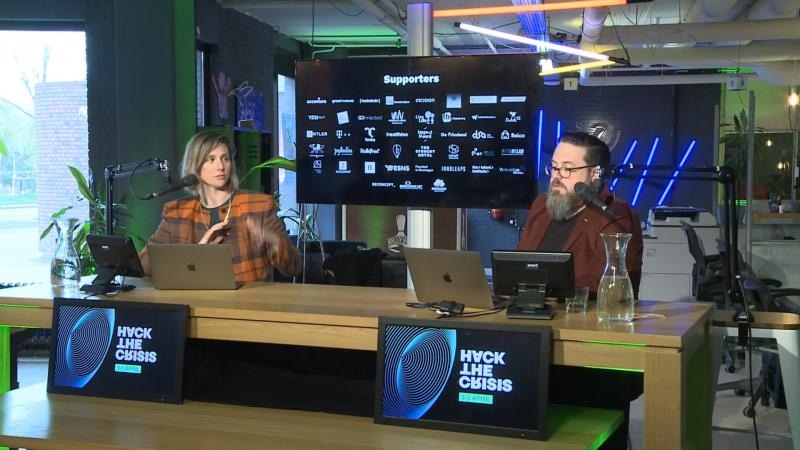 Clients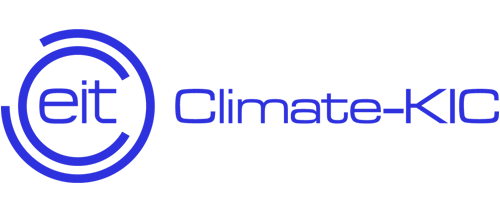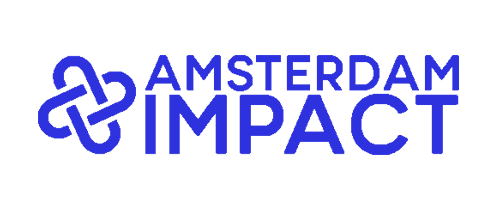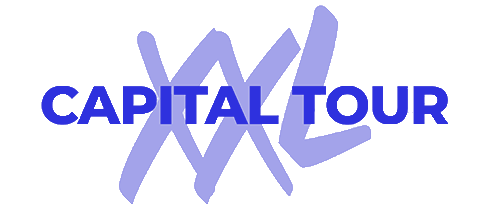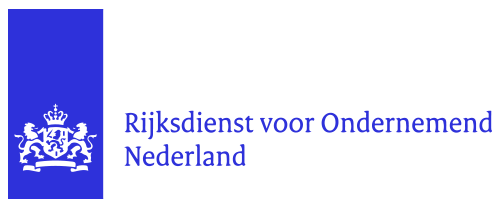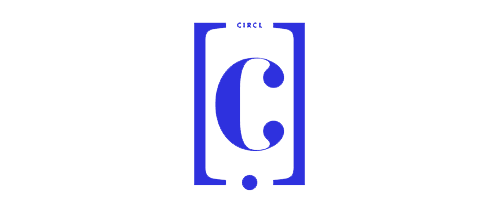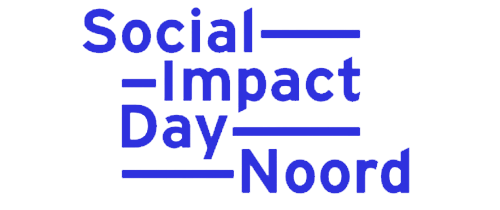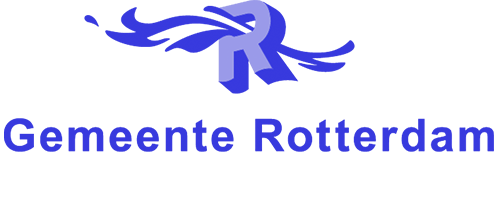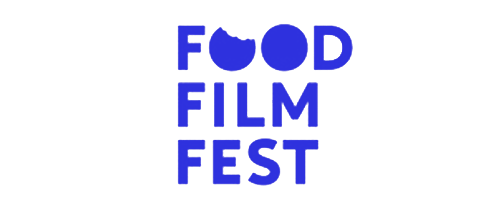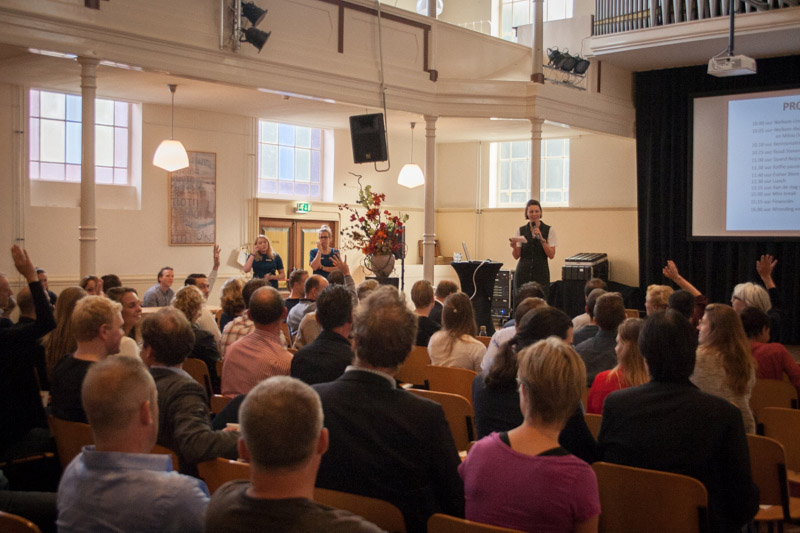 'Linda has been a very important part of the trainings day of the ASN Bank Wereldprijs. She's proactive, always prepared and carries a lot of positive energy. In need of a host for your event? Linda is your (wo)man!'
- Milou Posthumus - community manager Voor de Wereld van Morgen
'Linda uses her experiences and personality while hosting events. She's not afraid to be totally honest. For example during our 'Fail Forward Event', which she opened with a fuck-up she experienced during her work. With her network and broad experience with sustainability and entrepreneurship, she's able to ask the right questions and give useful insights.'
- Manon Klein - Program Manager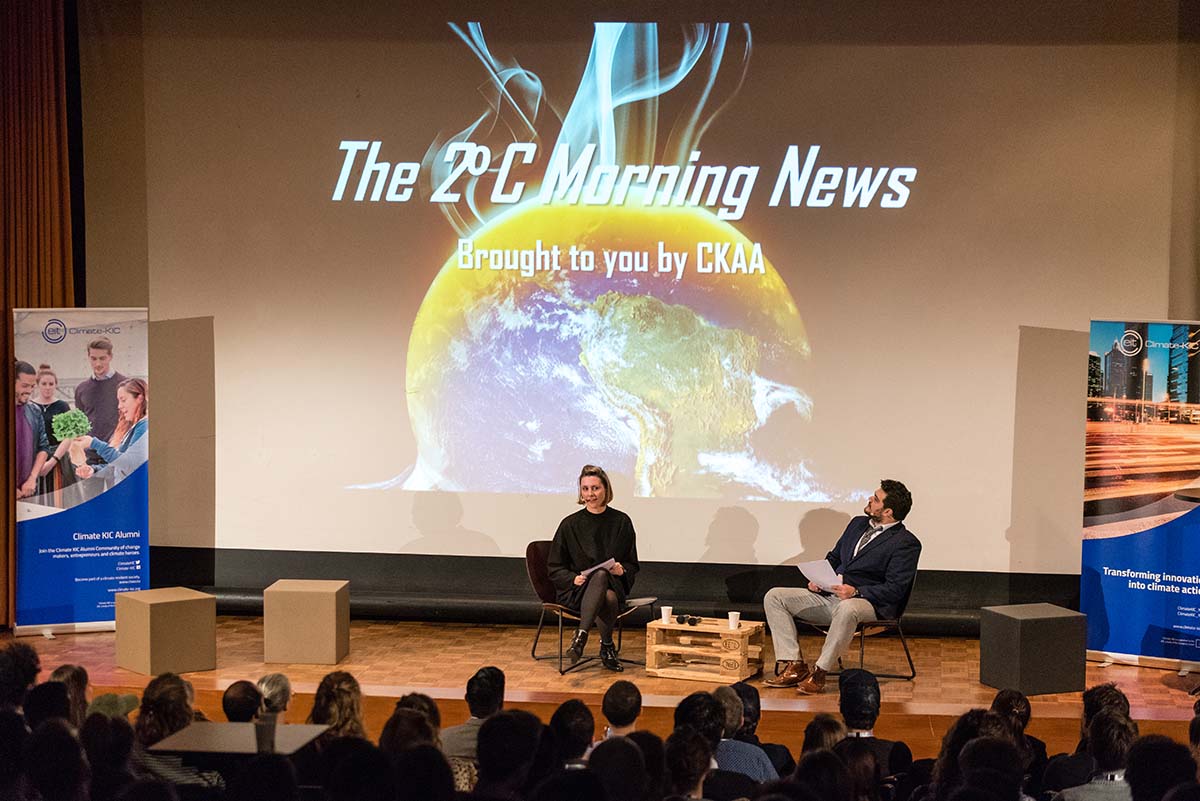 'Linda is a passionate, creative and influential moderator, who creates vivid conversations and can unfold any audience to reach great experience. I worked together with Linda on Climate-KIC community event 'Climate Heroes' in Rotterdam and she not only involved in the organization, but also engaged with the co-creation and conceptualization of the whole two days. Not to forget her involvement with any climate and sustainability topics. I can't wait for the next event where we can collaborate together. I can highly recommend her, as she will gracefully master your day.'
- Maris Peeva - Community Program Manager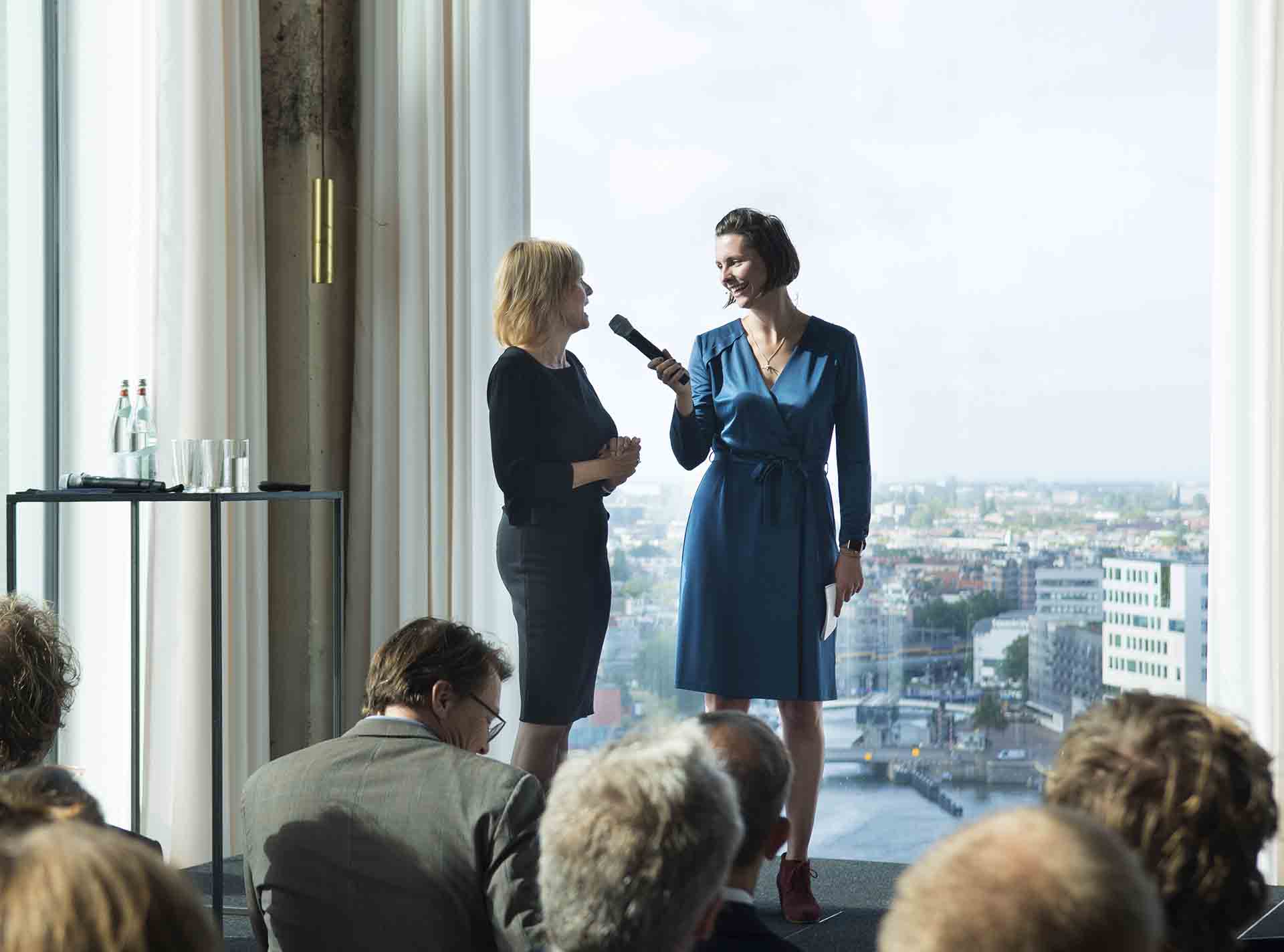 'Linda was the master of ceremony at the flagship event Capital Impact during the Amsterdam Capital Week. Not only did she do an outstanding job on the day itself with her shining appearance, in-dept knowledge & endless energy, she also played a very important role in the 'making-of' phase with her network & creative ideas, from bringing in keynote speakers to finetuning program elements which resulted in an even more fun and successful day. It's always a bliss co-producing alongside Linda and I wish everyone a bit of her magic.'
- Kaline van Halder - Program Manager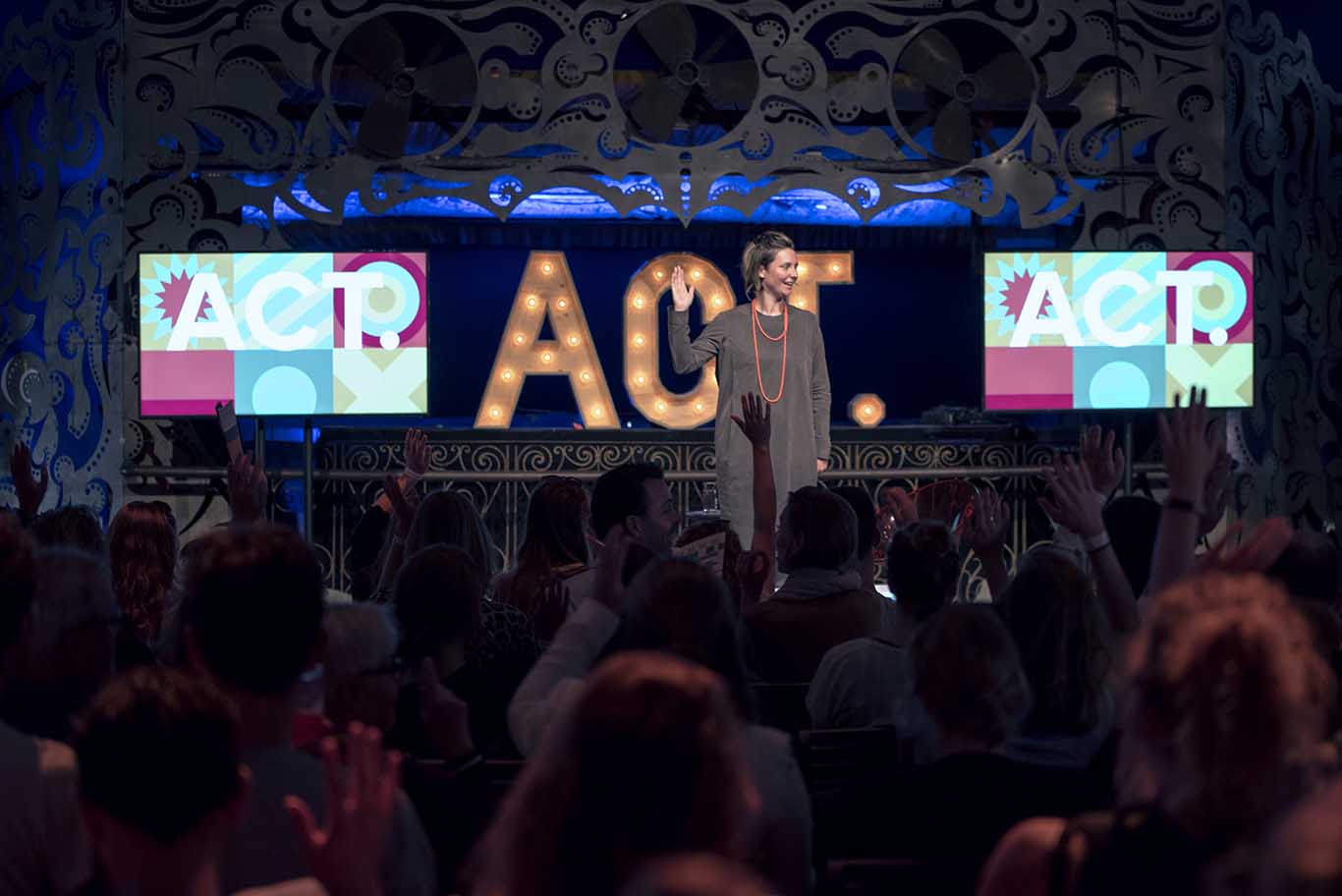 'Linda moderated our main stage on our sustainability festival ACT twice. She did this with a lot of enthusiasm. I would describe her as professional, always prepared and super flexible.'
- Kathelijne Niessen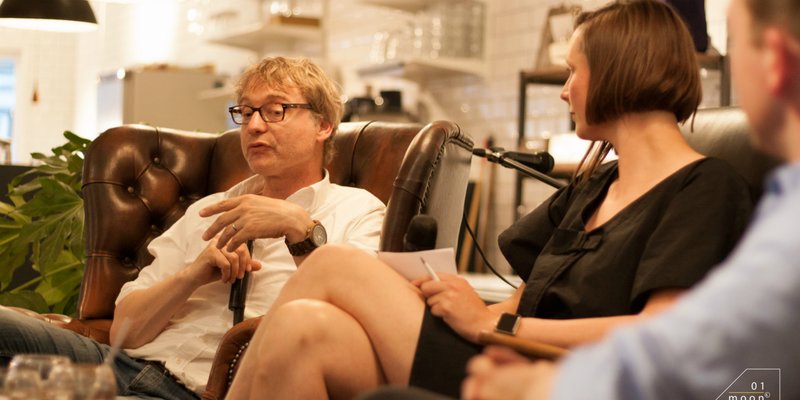 'Linda knows exactly what the audience finds interesting and has no fear in taking the conversation to the right (sometimes touchy) subjects.'
- Joost van Schie - Corporate Startup Builder at Aim for the moon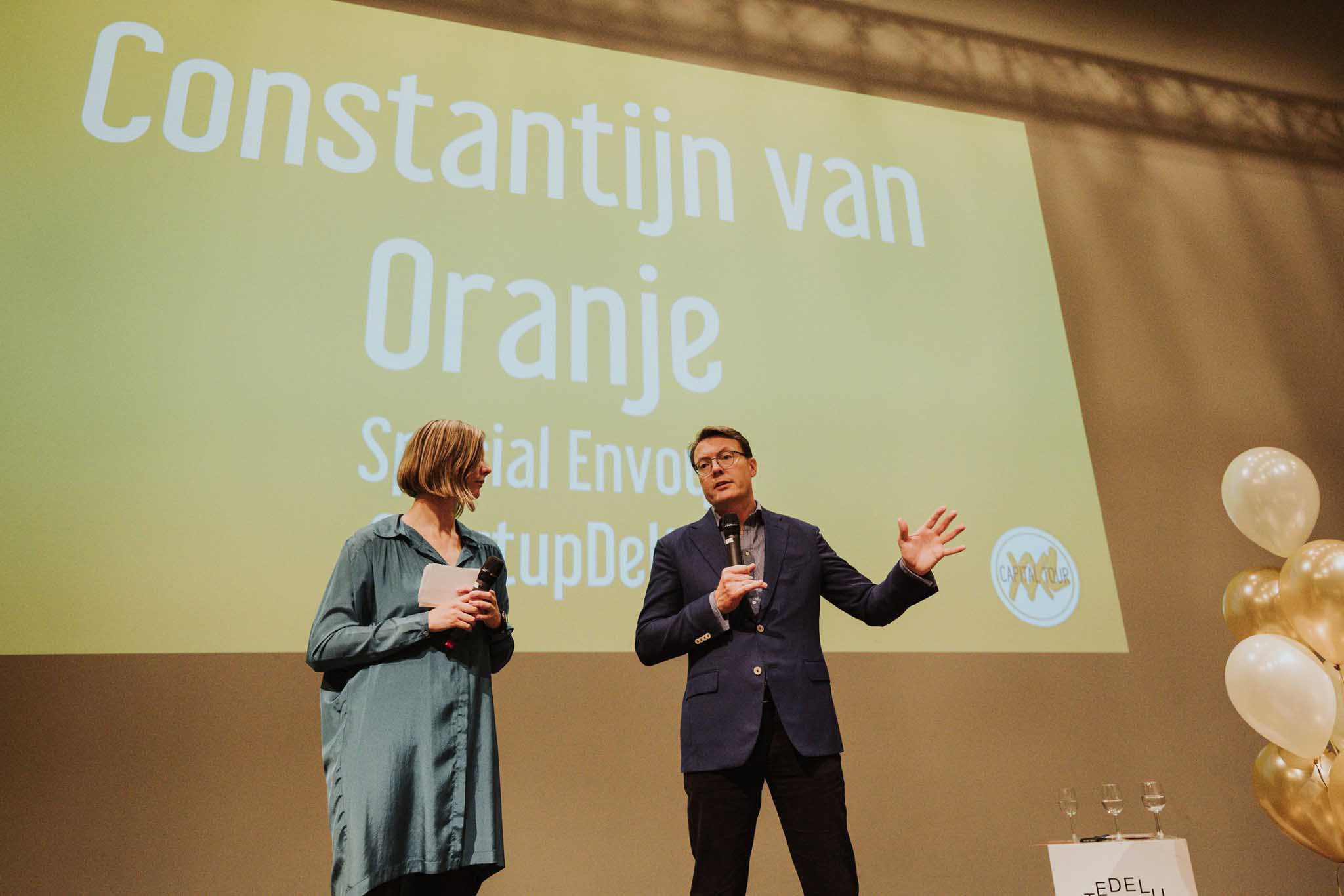 'Linda is an original thinker and connector. She is great at starting new things and getting ideas off the ground. I got to know Linda at Professional Rebel, where we worked closely together on many projects. Her entrepreneurial mindset, public speaking skills and ability to always see the good in people, inspires me every day to dream big, do different and never limit my beliefs. Linda is the kind of person that you want to know and work with to bring any projects to the next level.'
- Simone Schoutens - CEO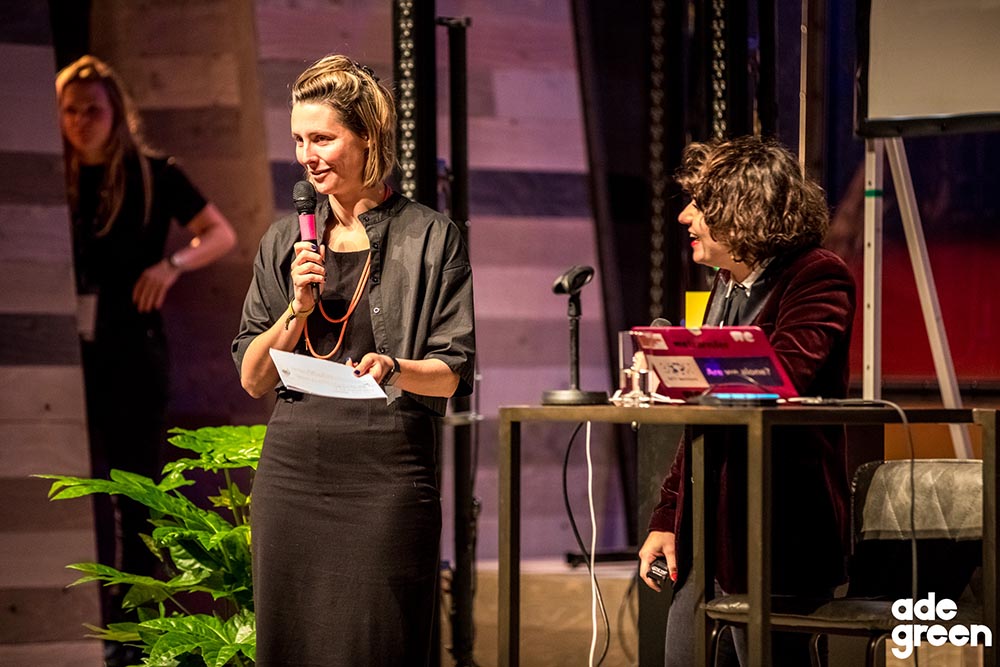 'Linda is witty, has a curious mind and dares to ask difficult questions, but she always does this with a smile.'
Lyke Poortvliet - head of program ADE Green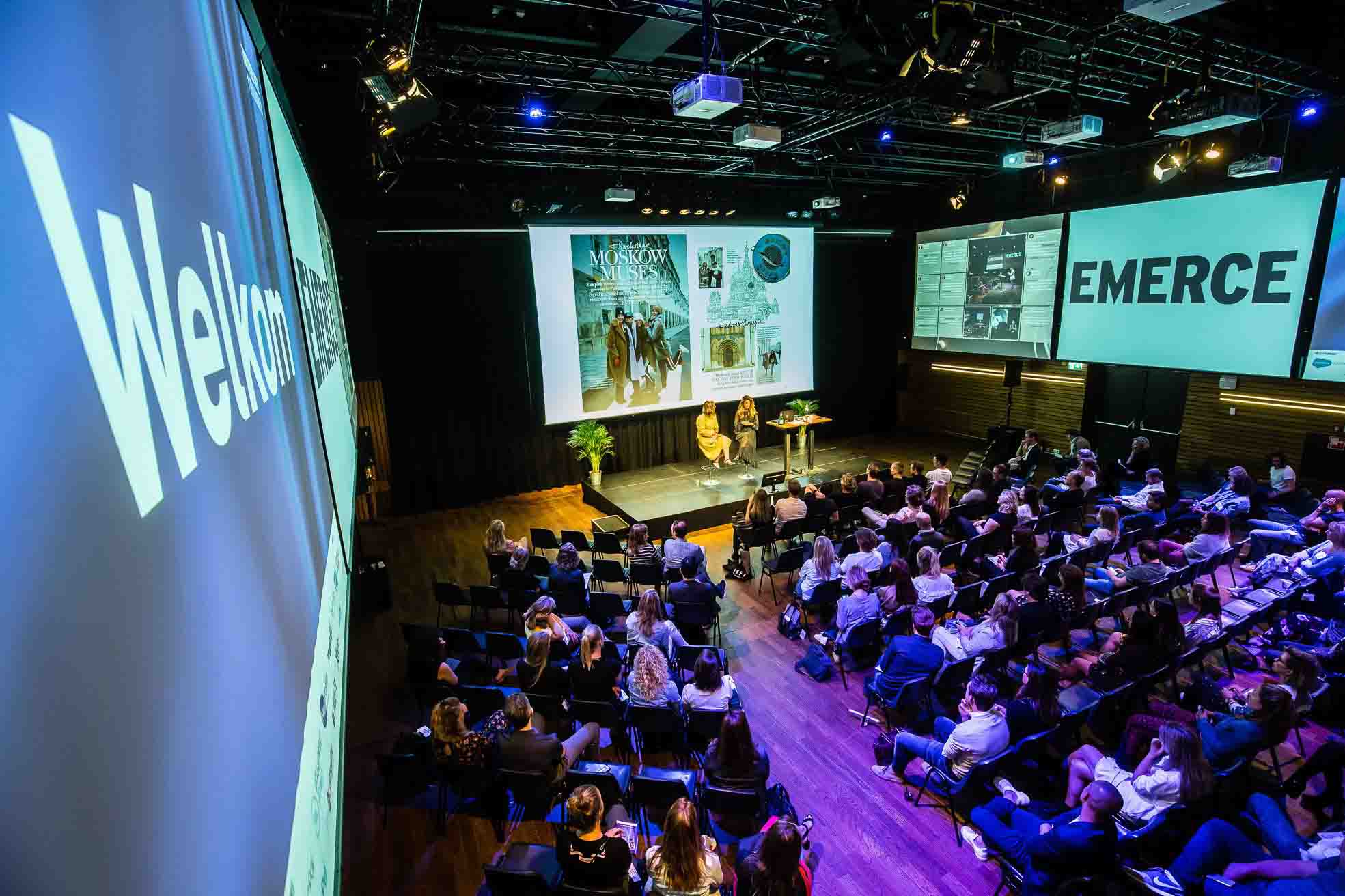 'Linda has been a moderator for Emerce-E-Fashion for the last couple of years. She brings a fresh wind to the event with her background in startup and scale-up organizations that create impact and deliver commercial value as well. She's active in different sectors and therefore knows what is going on and what latest trends are. She knows how to get people at ease and isn't afraid of asking bold questions. She does not take 'no comment' for an answer but always remains polite and open. She has a good energy and always comes in prepared. I could definitely recommend her.'
- Linda Stolp - head of program Emerce Fashion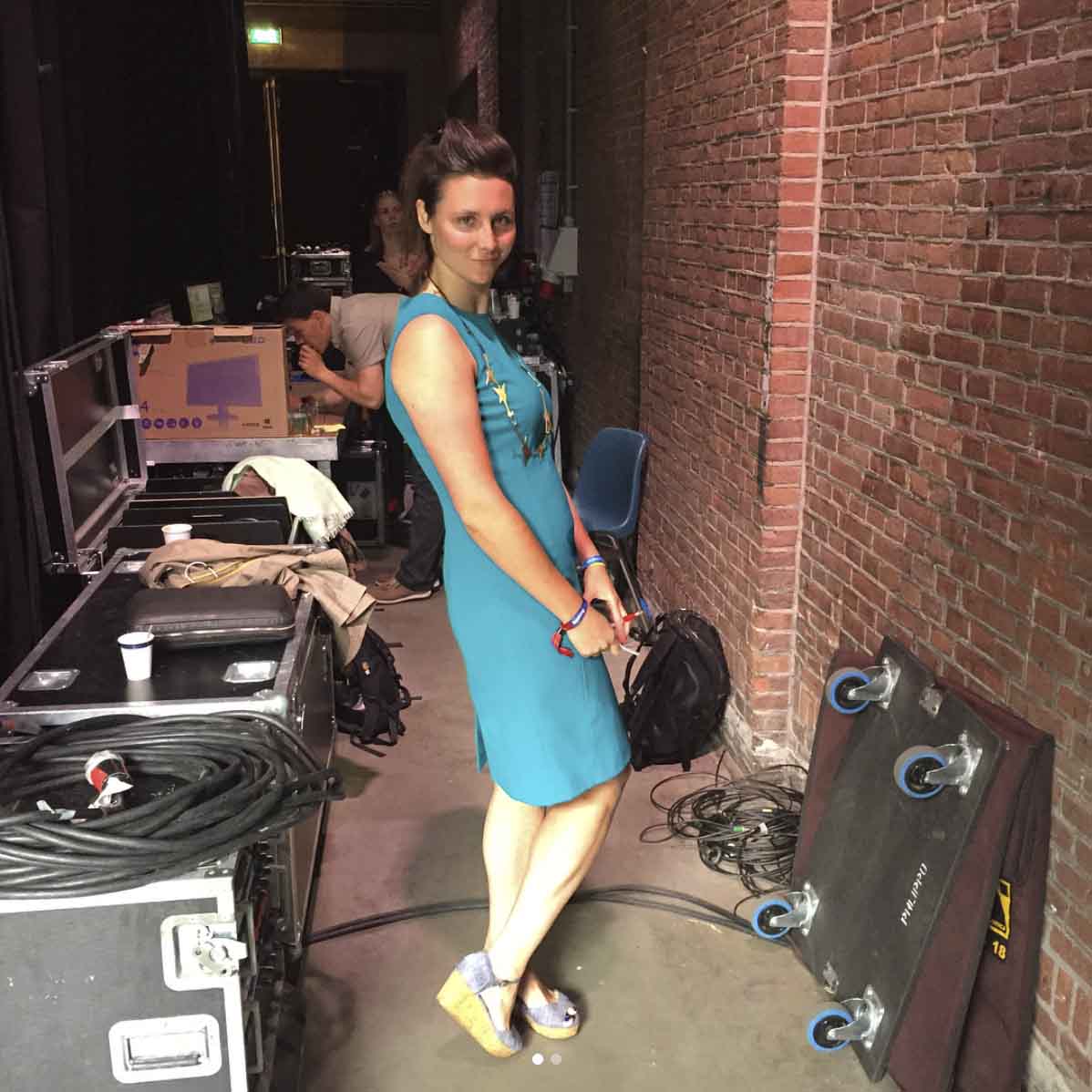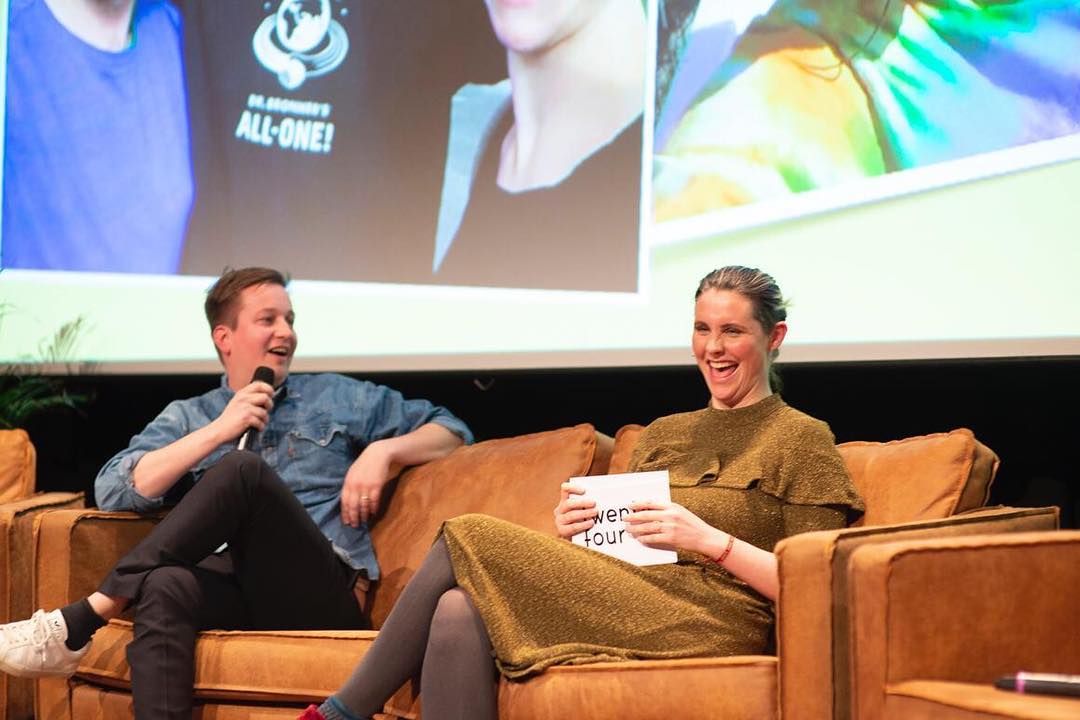 'As a moderator, Linda provides a clear insight in present-day topics, like sustainable fashion, by asking the right questions. She does this in front of a big audience as well as for experts. She know's what she's talking about, has a good sense of humor and creates enough space for interaction. She's nice to work with.'
- Ewa Scheifes - producer en curator
'Linda is a professional host who brings a good atmosphere and makes the audience contribute to the event. She doesn't shy away from difficult questions en had a lot of knowledge. She's also a perfect timekeepster, which made our sustainable fashion event in Circl go as planned.'
- Henk Hofstede - sector banker retail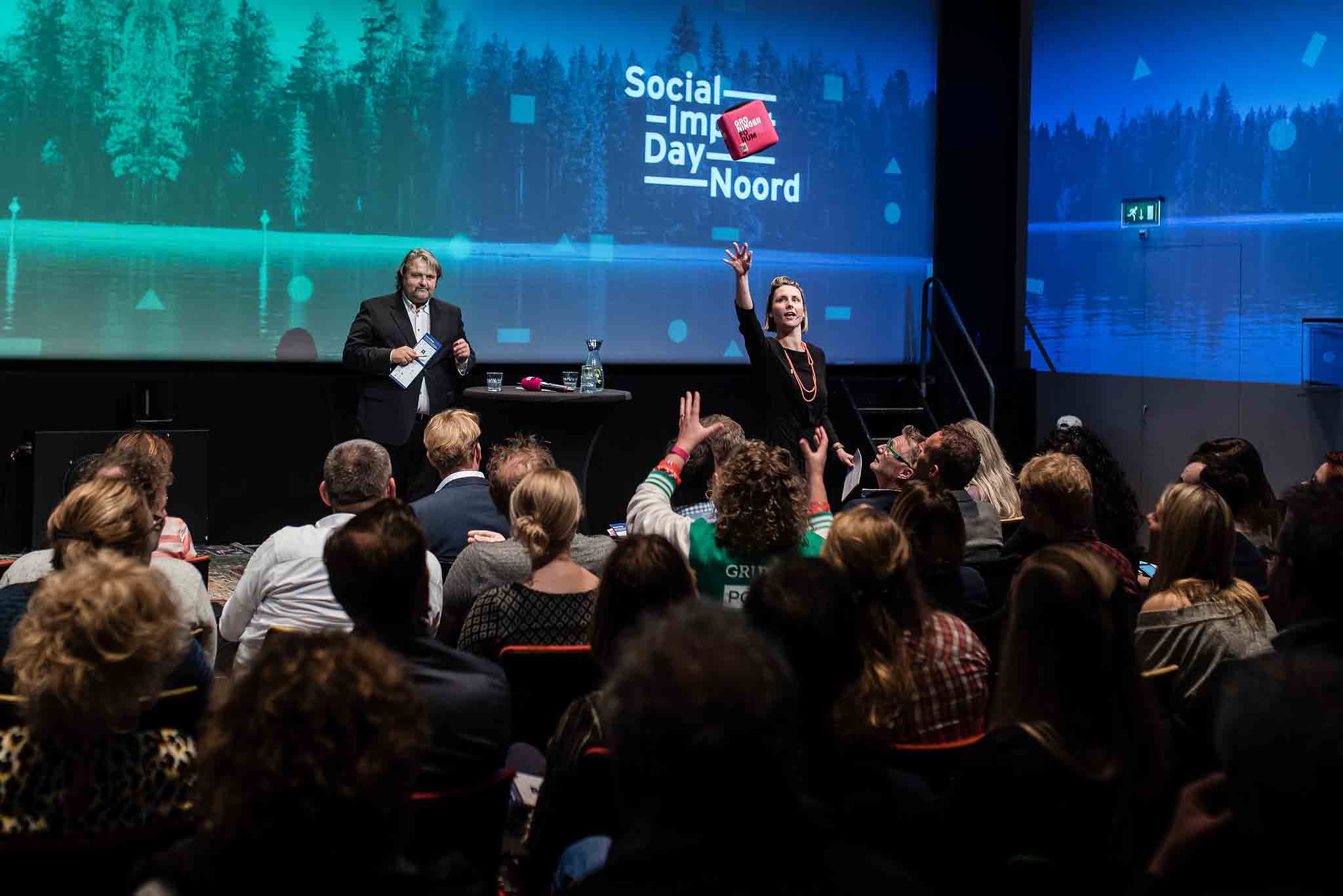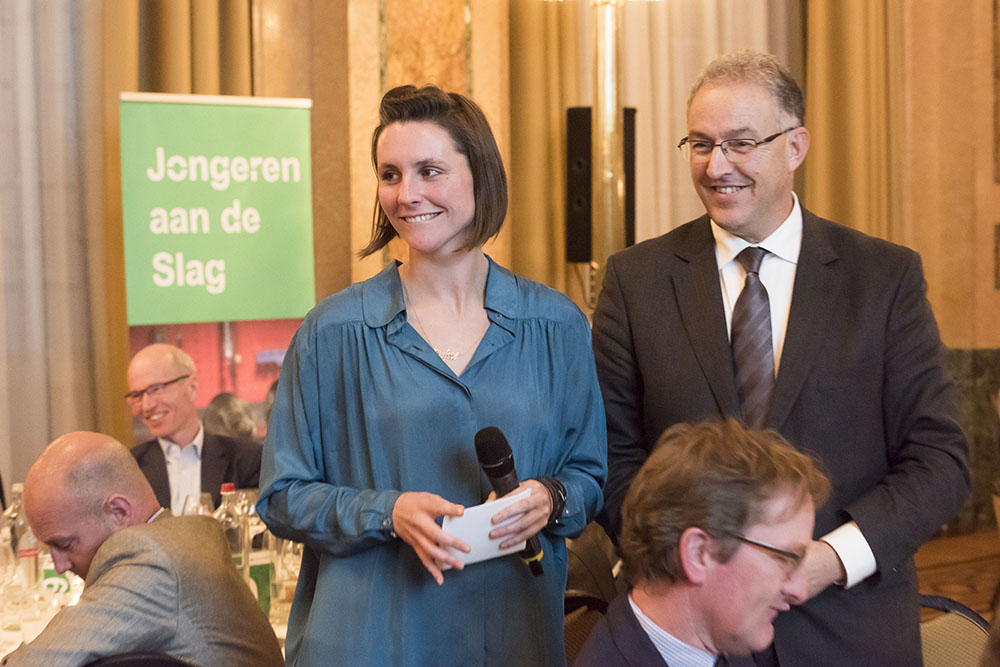 Gemeente Rotterdam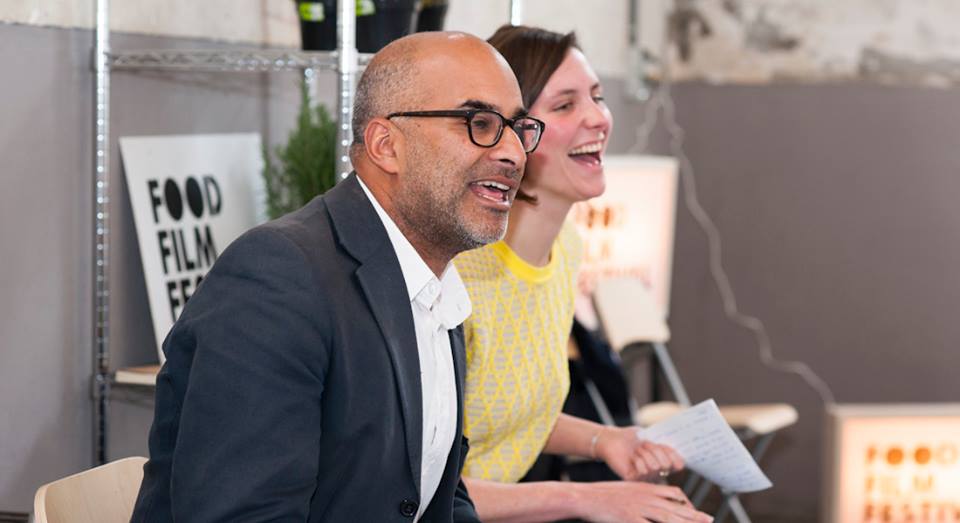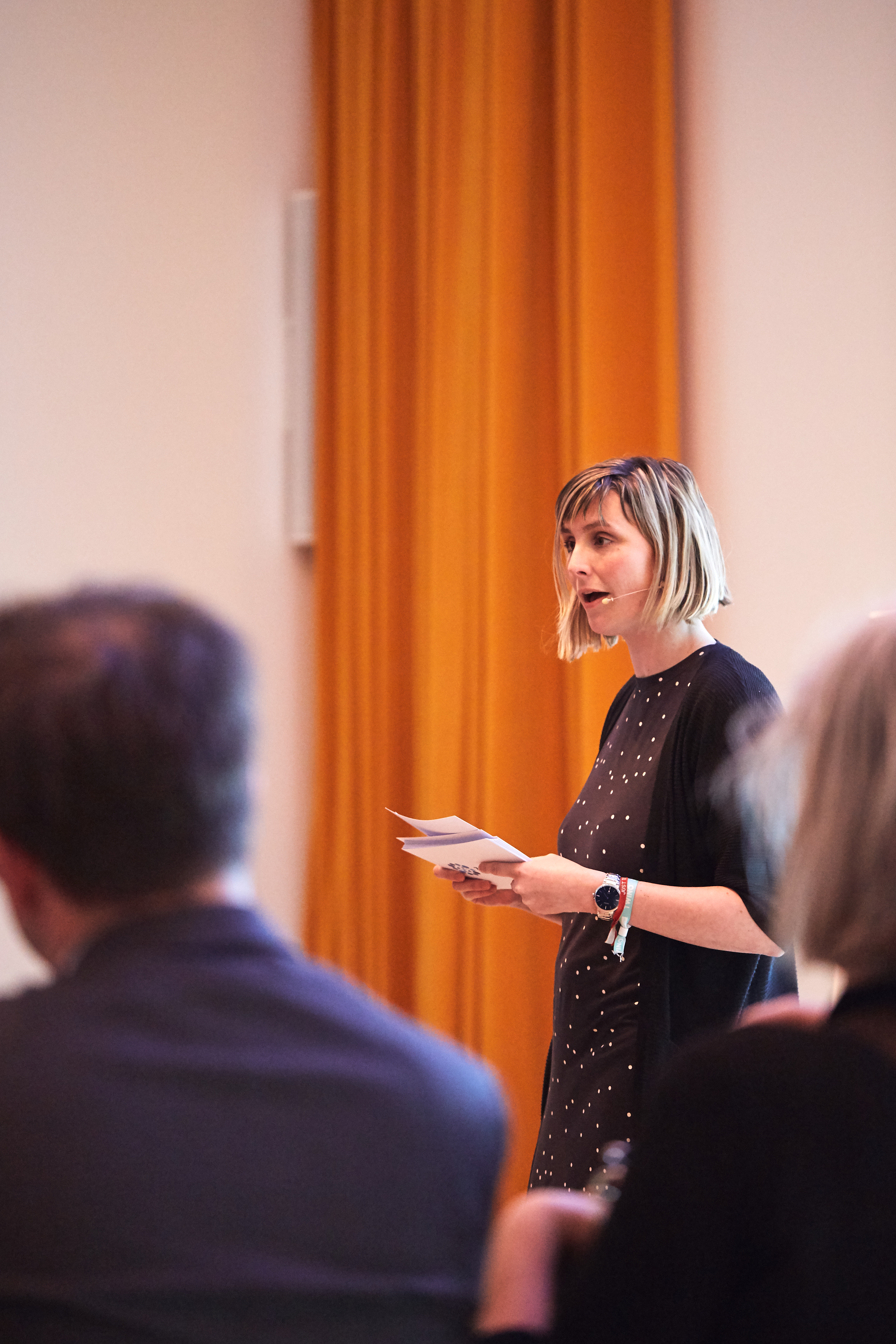 'Linda moderates discussions about complex topics, just like energy transition, in an efficient but playful way. She knows how to involve the people in the room and at the same time lead the discussion to a good conclusion. In addition, her advice when preparing a seminar can be really helpful.'
- Susan de Grijp - Communication & Partnerships Manager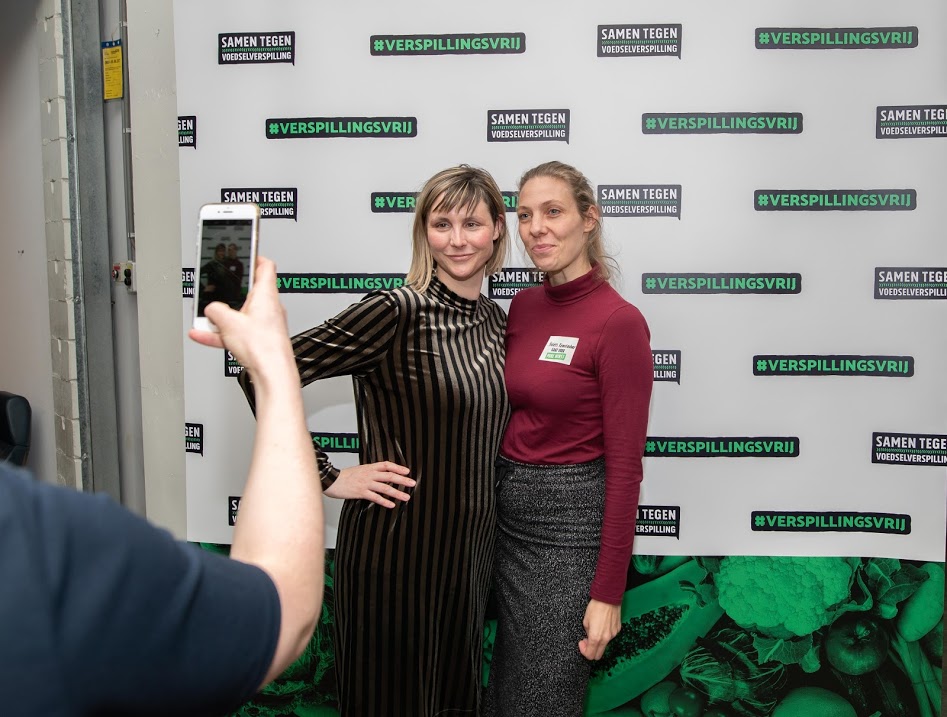 Speaker
Linda is an expert on social entrepreneurship. She loves to talk and share her interest, knowledge and experience. On national ánd international level: Linda knows the trends in her field.
Linda feels most comfortable on stage and likes to share her insights with a large audience. Her humor, transparency and enthusiasm never fail to leave a positive impression. Contact her to see she can add value to your team, event or conference.
In addition, you can invite Linda for film screenings. Her own documentary series 'Fix the World & Make Money' has given her a tremendous insight into many worldwide do-good businesses. Plus she can tell you why she started this series and all the struggles that came with it.
Because even Linda's not perfect. Her workshop 'How not to make a documentary' teaches people the five mistakes she made while making 'Fix the World & Make Money'. This way other people can learn from her experiences.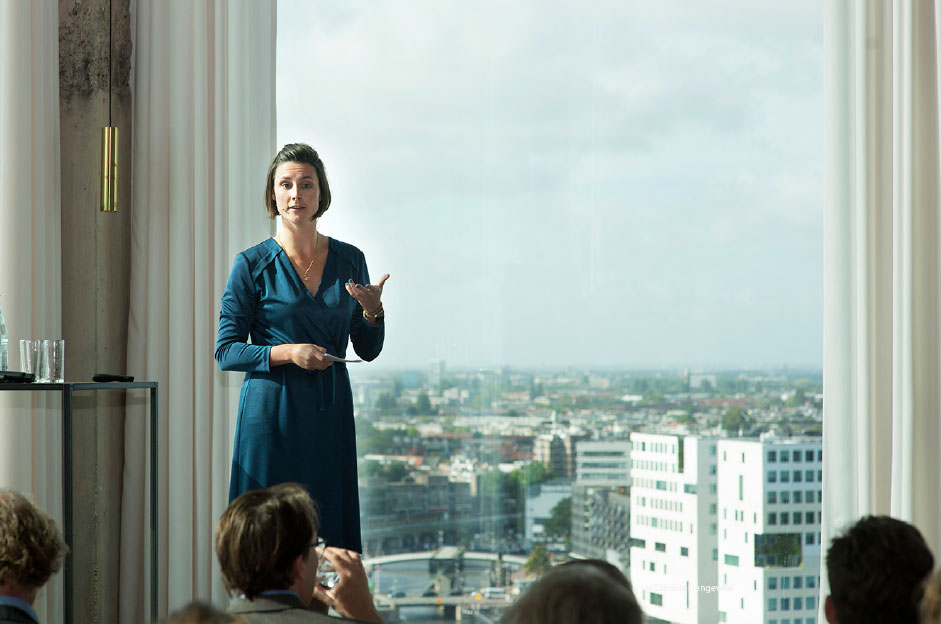 Clients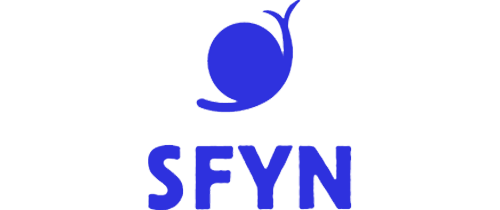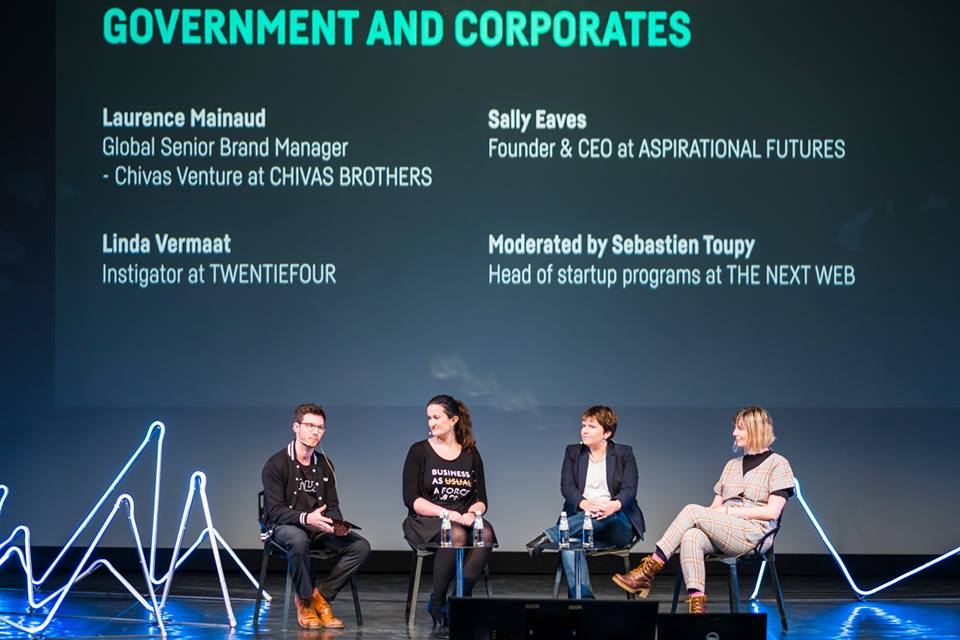 I was part of the panel The role of social entrepreneurs, government and corporates. See in this video wat I did for TechChill.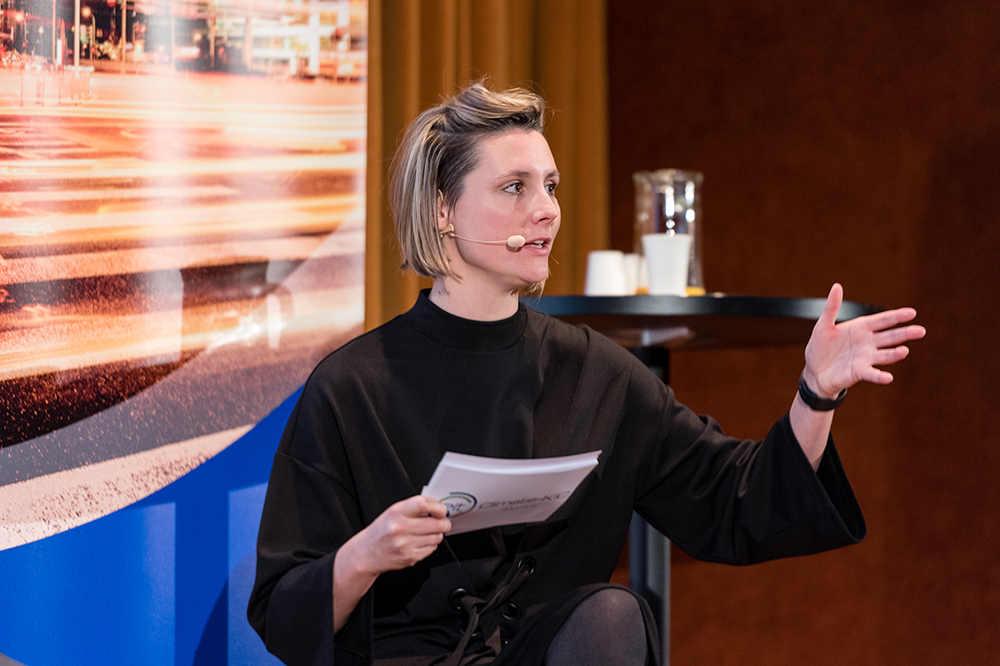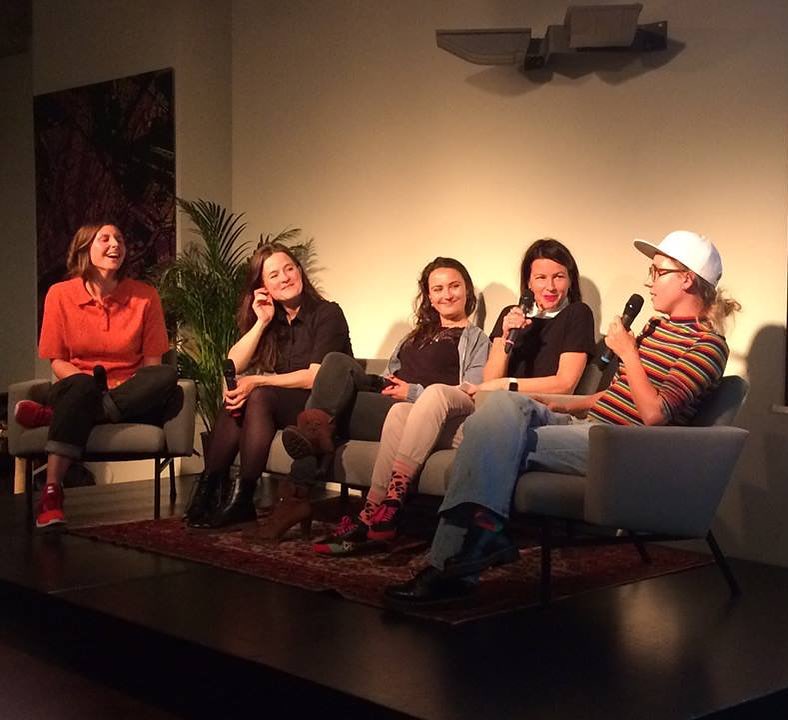 Innofest
As of September 2019 Linda is proudly embracing her role as director of Innofest.
Over the past few years, Innofest has helped well over 150 entrepreneurs further develop their innovations. The team specialises in making prototyping and validation as practical as possible, no matter how complicated the problem and proposed solution technology. In the program, every entrepreneur is supported by an innovation scout who helps compile the right conditions to devise an innovation pilot with at one of the eleven festival partners. This also involves the support of the festival producer who ensures a seamless fit between test and festival. In addition, the Innofest team has a relevant, gigantic network which they are more than happy to share with their entrepreneurs.

Clients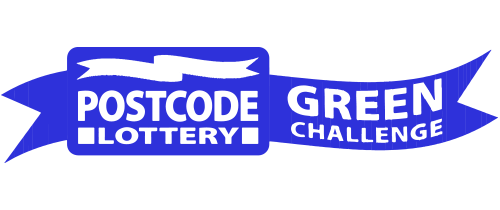 'When there were no startup scouts yet, Linda thought me everything there was to know about entrepreneurship. She knows what sustainable entrepreneurs need and loves to share her knowledge. Linda definitely knows how to fill your program/challenge with cool entrepreneurs.'
- Ilse Kwaaitaal - scouting lead Impact Hub Amsterdam
'Linda is Energetic, inventive, creative and passionate. Thanks to her effort during the scouting for the Postcode Loterij Green Challenge, the quality and the number of submissions for our competition grew a lot.'
- David van der Leij - Projectleader Postcode Lotteries Green Challenge
Presentation Coach
Due to her broad experience of being a moderator (10+ years) and speaker Linda knows her way around the stage. She's learned what works in what kind of setup and how one can better his speech to keep audience on their toes.
Book Linda and she will brainstorm with entrepreneurs to improve their storytelling, speech or three minute pitch. This can be for a workshop or a one-on-one session.

Presentation Coach Packages
01.

One to many training: become a better speaker

This two-hour training is aimed at people who would like to have a quick speaking refresher, we practise these talks in groups of max. 8 people. Contact me for package 01.

€ 800

02.

One to one training: become a better speaker

This training is aimed at people who want to improve their presentation skills. You plan an intake with Linda to find out what your struggles are. She'll visit your upcoming presentation to help you improve your skills and feel more confident on stage. In a 30-minute session she'll give you three personal hands-on tips to improve your impact on stage! Send an email for more information.

€ 450

03.

One on one training: become a better moderator

This training is aimed at people who want to improve their moderating skills. You plan an intake with Linda to find out what your struggles are. She'll visit your upcoming event to help you improve your skills and feel more confident on stage. In a 30-minute session she'll give you three personal hands-on tips to help you shine on stage! Send an email for more information.

€ 450
Clients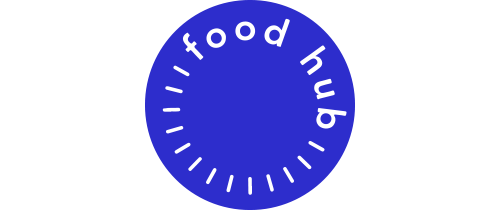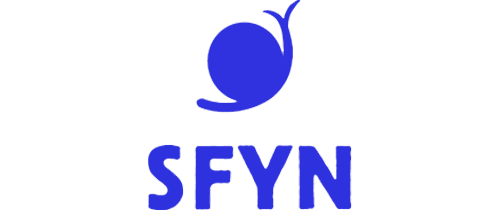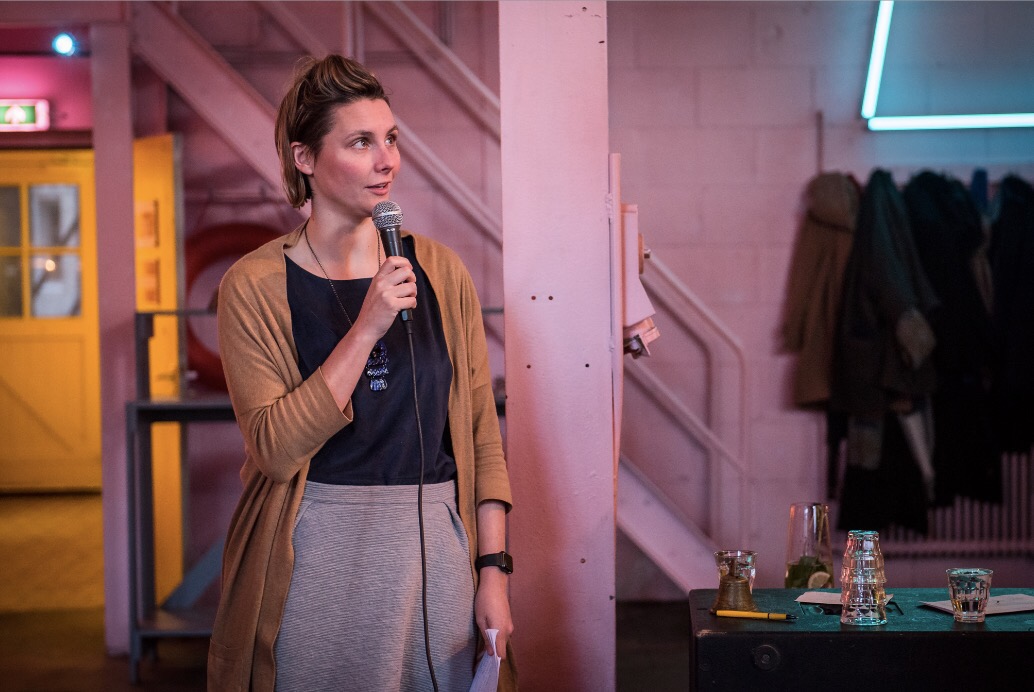 'During pitchtrainings Linda has a personal approach, but is also able to give practical tips, which are useful for the entire group. Her lessons are more than technical tips about your posture and how to use your voice. She knows how to reach the participants with her contagious enthusiasm. Her feedback brings people further.'
- Yvonne Faber - projectmanager Food Hub
'Linda gives you all the tools you need to prepare and give a good speech. But more importantly, her personal approach is what helps you make progress. She exposes your barriers but also your strengths and gives you tips to overcome or empower them. You learn how to give a strong presentation in a way that suits you – as the best version of yourself.'
- Marieke Creemers - coordinator Slow Food Youth Movement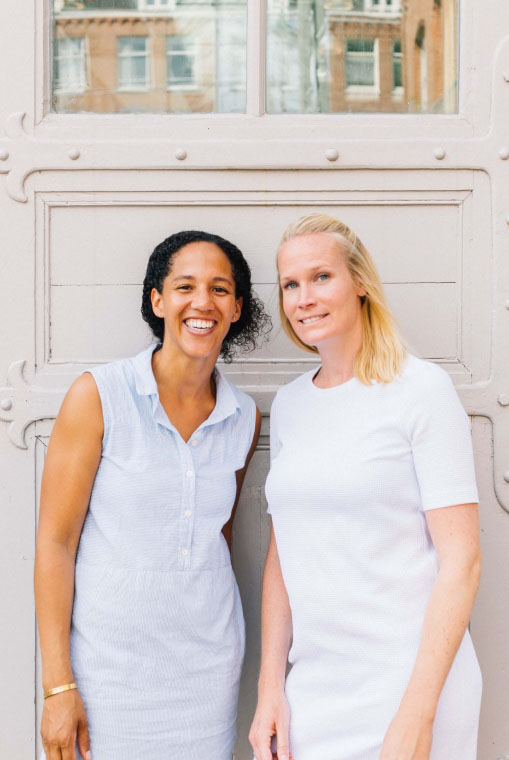 'Linda asks critical questions in her sessions, she teaches you how to get to the core of your presentation. Her positive energy helps you find your confidence on stage. She helps with all the details so the entire package is right.'
- Puck - CEO Hulahoop
Filmmaker
In 2015 together with her husband Erik, Linda founded the videoproduction company TwentieFour. They use advertising as a tool to sway consumer behavior in the right direction.
That's why TwentieFour works with clients from all around the world, who build their business around a social or environmental mission. With their team of experienced filmmakers, photographers, copywriters and designers, they make authentic, effective work to grow your business and your impact.
In 2018 TwentieFour launched her international documentary series 'Fix the World & Make Money'. Erik and Linda followed six entrepreneurs from all over the world (India, Australia, Peru, USA etc.) for a period of 24 hours. The series is about entrepreneurs building their business while tackling global challenges such as poverty, inequality and plastic pollution.
Dr. Bronner's
Fix the World and Make Money

Agenda
Visit one of my upcoming events and find out what I can do for you and/or your organization.

Upcoming events
22.02.

28.02.

Moderator

at seminar over zonne-energie

12.03.

Moderator

at Stichting Tegen Voedselverspilling

30.03.

Moderator

at launch House of Deep Relax

19.04.

Screening and presentation

at De Eco Borrel van Amsterdam

07.05.

09.05.

16.05.

Moderator

at Emerce Next in Online Fashion

21.05.

22.05.

05.06.

06.06.

06.06.

Moderator

at IKEA Foundation 10 year anniversary

06.06.

20.06.

05.07.

Workshop storytelling

at Startup in Residence Sustainability

02.08.

Pitchtraining

for Hema Foundation Accelerator

10.09.

Startups meetup

at the island of the Floriade

17.09.

19.09.

23.09.

Hosting startup confessions

23.09.

25.09.

02.10.

Moderatie Rethinking Fashion

04.10.

16.10.

17.10.

Moderator

at the Food Forward Track Friesland Rabobank

18.10.

05.11.

06.11.

19.11.

Moderator

at Social Impact Day Twente

21.11.

16.12.

19.12.

Foot Forward Track Gelderland Zuid

13.01.

18.02.

12.03.

26.03.

Moderator

at Floriade Dialogues Summit

01.04.

20.05.

Speaking

at Fuckup Nights Netherlands Quarantine edition

26.05.

02.06.

27.08.

Online moderation

at Social Enterprise Meetup

28.08.

Pitchtraining

for Food Hub Summer School

28.09.

03.10.

09.10.

26.10.

11.11.

12.11.

13.11.

25.11.
Proud of
During her life Linda had the privilege to talk at big events, be nominated for different awards and have some kick-ass success.
In this section you will find the things that she's most proud of. If you like, please help Linda to make this list even longer.